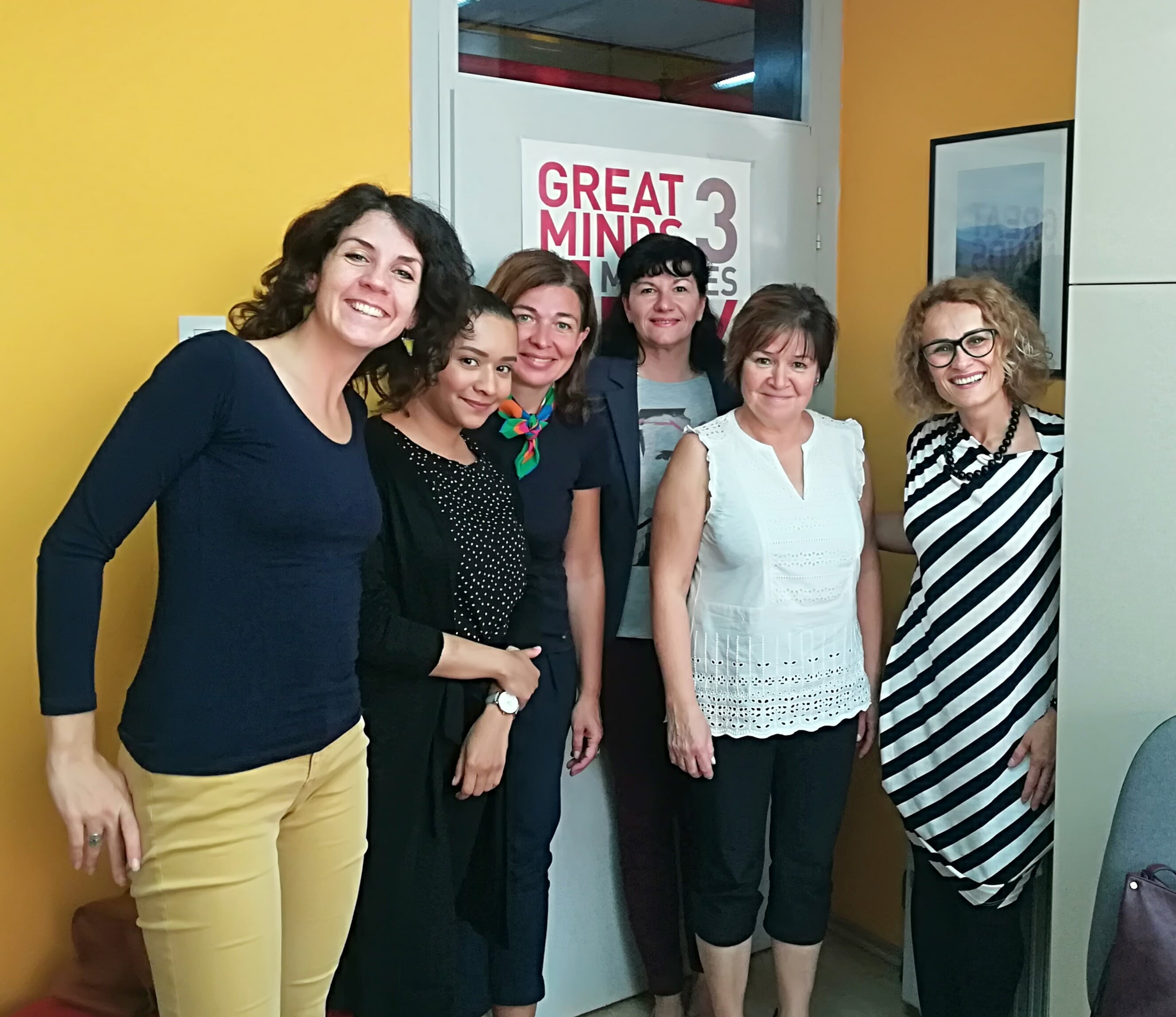 Prof. Dr. Ritva Kantelinen and Zinab Elgundi, PhD student from the School of Applied Educational Science and Teacher Education of the University of Eastern Finland visited the Faculty of Sciences University of Novi Sad from 14th until 18th October 2019. The visit was organized as part of the international cooperation within the Erasmus+ Programme.
The guests were welcomed and hosted by professors Dr. Ljiljana Knezevic, Dragana Vukovic Vojnovic and Stanka Radojcic from the Centre for Languages for Specific Purposes. During the visit Ritva and Zinab gave lectures to local students about the Finish educational system and language education. In addition, the purpose of the visit was to extend and improve the cooperation in the field of foreign language education.
On last day of their visits colleagues from Finland had a meeting with the International Relations Office of the Faculty of Sciences in order to discuss about possibilities to enhance the cooperation and implement further joint activities. Many good ideas have been shared and the new calls for projects were identified. Looking forward to continuation this excellent collaboration with UEF!